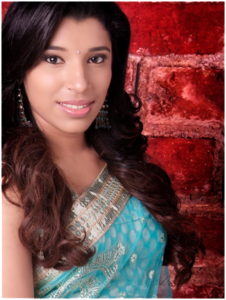 Sujavanthy Srinivasan
Founder & Director
About
Dallas Natyalaya
" Sujavanthy Srinivasan" is the Founder/Director of Dallas Natyalaya Academy of Dance and she has started her training in Bharatanatyam at a very early and tender age of 5. Her dedication to this art form was further honed by a variety of distinguished exponents in Bharatanatyam from India which kindled her commitment to reach beyond the ordinary. Sujavanthy completed her Bharatanatyam Arangetram and received award from "Padma Shri Padma Subramanian". She has performed and received many awards in different sabhas in India like Music Academy,BrahmaGanna Sabha, NaradhaGanna Sabha, Rani Sethai Hall, Lady Andal School, Mylapore Fine Arts, and Shree Parthasarathy Swami Sabha. She has performed in front of Chief Minister of Tamil Nadu at "ValluvarKottam". She has participated and won many prizes in TV shows like "ThillanaThillana " (Sun TV dance show), "Vivel Miss Chennai 2009" (Vijay TV show, crowed as "Miss Talent"), performed in JAYA TV for "Thaka Dhimmi Tha" show, Performed Indian Kurathi dance in "Doordarshan" India .Sujavanthy has performed internationally for "Natya Sangam" ,"Tamil Sangam" across various locations in the United States.
She has also Choreographed and performed at Atlantic City Library International Night series concert (The Atlantic city free library and city of Atlantic City Library international night series at Kennedy plaza. This show feature multi-cultural music and dance around the world).She performed at TIMES SQUARE New York Concert For Diwali celebrations conducted by Maharashtra tourisms Corporation. And also she performed and choreographed for different Temples in New Jersey like(Shri KrishnaVrudavana Temple, Flushing Temple, Bridge water Temple and so on).Over the past 22 years she has demonstrated great dedication to this art form through here impressive variety of performances, excellent Choreographer and she was a Dance teacher in different dance schools in New Jersey and had more than 110 students and dedicated herself to spread this art form and also judged a variety of performances worldwide. Students of Sujavanthy Srinivasan performed many important events in USA like( For Lead India 20/20- The show is the Tribute For The People's President Dr. APJ Abdul Kalam" conducted by the Founder/Director of Lead India 20/20 Dr. Sudershan Acharya) Telecasted in TV9 News,("Swami Vivekananda" celebrations happened at New York Flushing Temple conducted by the "The Hindu Temple Society Of North America",Ganesha festival celebrations telecasted in ZEE TV and so on. She also loves to write blogs about this art form and is keen to promote the same across the Globe.
---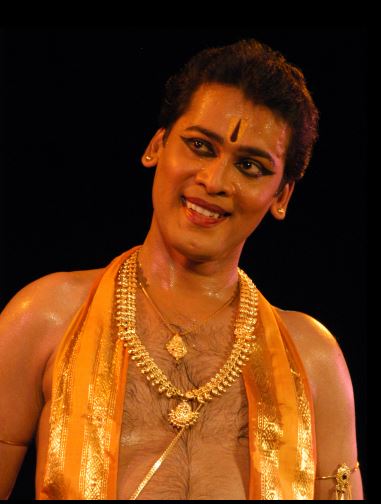 A Lakshmanaswamy
Visiting Faculty
"A Lakshmanaswamy" was born in Malaysia, and drew great inspiration to learn and perform Bharatanatyam.Initiated into the art under Guru Smt. Veera Venugopal of Bharatha Kalanjali, Malaysia, and later, shifting to Chennai, he came under the direct tutelage of the well renowned and highly acclaimed Guru K. J.Sarasa at "Sarasalaya". He has also had the opportunity to learn under the greatest stalwarts in the field- Professor Smt. Sudharani Raghupathy, Professor C. V. Chandrashekar and abhinaya exponent Smt.Kalanidhi Narayanan. He continues his journey into Bharatanatyam as a performer of great repute and a much sought after teacher. He heads "Nrithyalakshana" an institute for classical arts in Chennai where he imparts training in Bhartanatyam in its most authentic and pure form.
Besides performing as a seasoned artist at the prestigious sabhas in Chennai,Lakshman has participated in a number of national dance festivals throughout the country. He has extensively travelled in France, USA, Malaysia, Singapore, UK and
Japan. He is an empanelled "A" graded artist of the ICCR and an "A" graded artist of the Doordarshan, India. He also is the recipient of a number of celebrated awards, including:
– Best Dancer award from The Indian Fine Arts Society
– DharamaVarappu Sitarama Anjaneyulu Prize
– Rohini Krishnan Award from Sri Krishna Gana Sabha
– Sri Narasimhachari and Smt. Vasanthalakshmi prize from Narada Gana Sabha
– Best Guru Award from The Madras Music Academy in 2006
He has to his credit the titles of:
– 'Nadanamamani' from Kartik Fine Arts
– 'Bharatha Kala Ratna' from Shree Bharatalaya
– 'Yuva Kala Bharathi' from Bharath Kalachar
– 'Swayam Prakasha Narthaka' from Sarasalaya